The summer months are upon us and there is plenty to see and do in beautiful East Greenwich, Rhode Island. From restaurants and events to educational museums and breathtaking scenery, East Greenwich has it all! Established in 1677, East Greenwich is home to scenic waterfront venues, several marinas such as East Greenwich Marina, and much more. Main Street East Greenwich, RI is a staple of the town, perfect for those who want to do a little casual shopping, grab a coffee, or enjoy a cocktail on the patio. Several thriving businesses line Main Street from art galleries to diners and museums. Off the west shore of Narragansett Bay, East Greenwich is home to several RI marinas where boaters dock their boat for a summer of fun and leisure.
We have handpicked a few of our favorite summer happenings for you to check out as you plan your trip to East Greenwich, Rhode Island! Whether you prefer an fun-filled summer of attending local attractions and events or want to enjoy a laid back season of warm sun, there are plenty of things to do for everyone in historic East Greenwich, RI!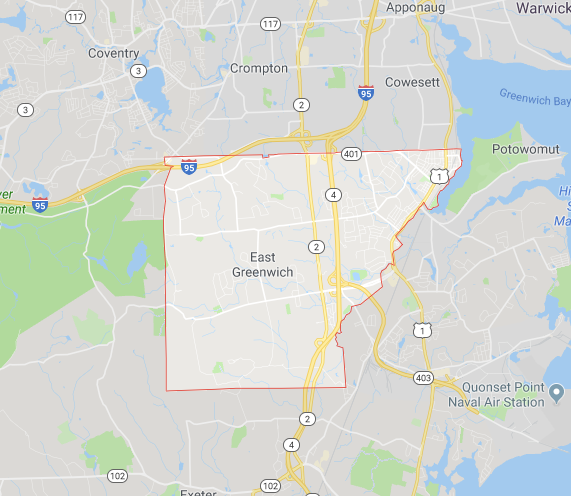 Take A Stroll and Catch the Breeze with Main Street Strolls!
Interested in getting a slice of the history and charm that Main Street, East Greenwich offers? Join the series of Main Street strolls featuring festival themes, local art, and music that attracts visitors by the hundreds! Hosted by the East Greenwich Chamber of Commerce, these strolls offer the public an opportunity to browse local art, music, and performances with events planned throughout the summer season. Not only are these entertaining for guests, but they also drive tourists into many shops on Main Street where they can browse souvenirs and gifts or enjoy a treat during the events. Below are just a few of the strolls scheduled for this summer:
May 30th Dogs on Main Street at 5pm-8pm
June 27th Arts on Main Street at 5pm-8pm
July 18th Music on Main Street at 5pm-8pm
August 22nd Taste of Main Street at 5pm-8pm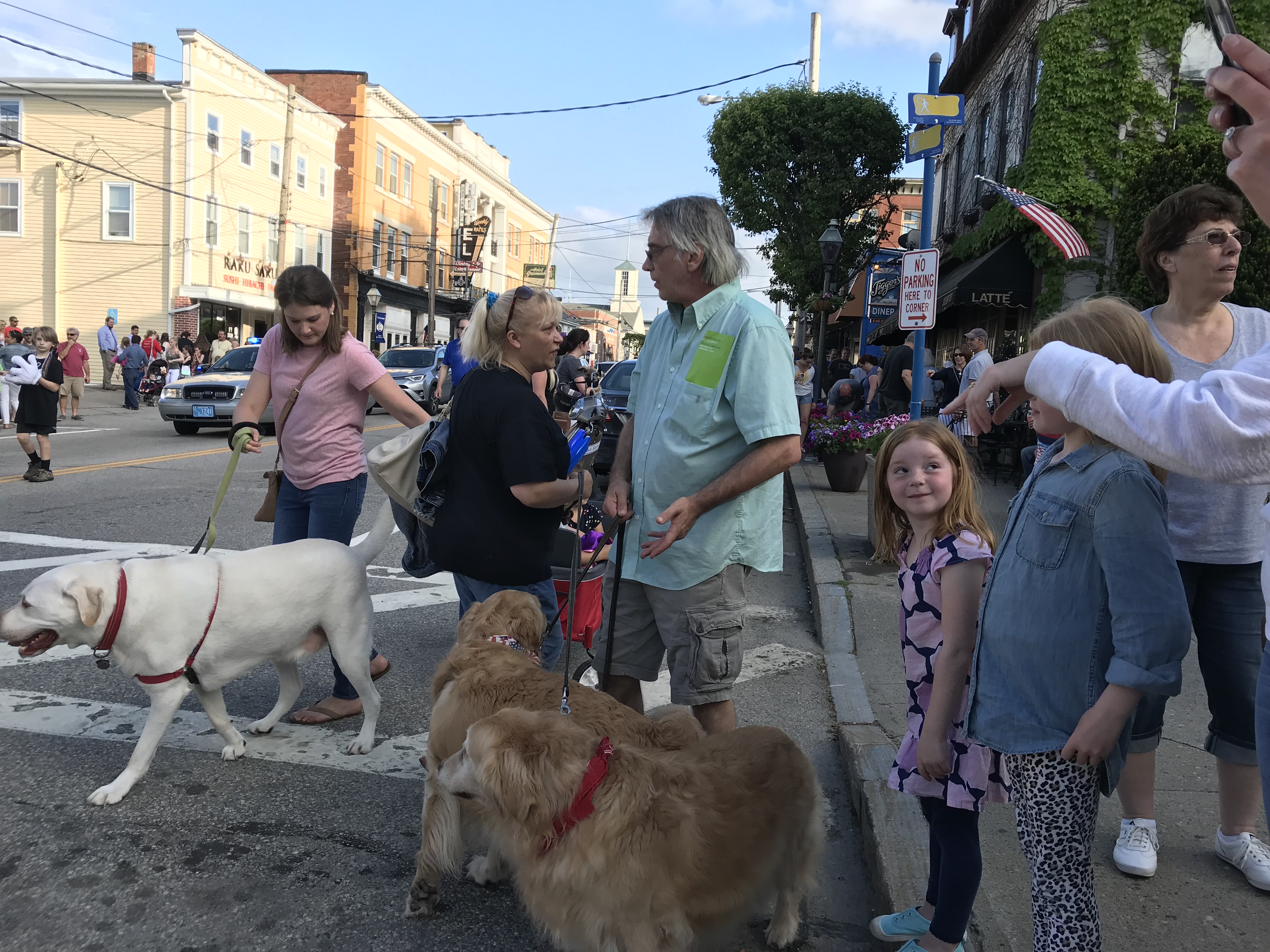 Photo Credit:
Main Street Association
Take Your Dog on Vacation with Dogs on Main!
Dogs not only enter our hearts but our families too; so why not bring them while you vacation in East Greenwich, RI? That's right, there's even something for your pet to do while you visit! To keep your furry friends just as entertained as you, be sure to attend the Dogs on Main Street stroll happening on May 30th from 5 pm-8 pm right on Main Street in East Greenwich. And dogs don't just have to attend, they are welcome to dress up in costume and join in on the parade down Main Street too!
Oh, and don't forget to buy your pet a treat from Bone Appetit Dog Store, right on 102 Main Street. They have everything from delicious, homemade dog treats and toys, to healthy food and eco-friendly supplies! Not to mention, you can snatch a coupon on their website to save an extra buck. Your wallet will thank you and so will your grateful pup!
Maybe your doggo needs a good grooming while you're spending the summer docking in East Greenwich? You're in luck; there are two pet groomers in East Greenwich: Perfect Pooch and BFF Grooming Inc., that are more than equipped to handle all of your pets' grooming necessities.
So, while you're treating yourself on vacation, don't forget to treat your pet to a night of fun at the Dogs on Main stroll, or grab them a treat at the local dog store right here in East Greenwich!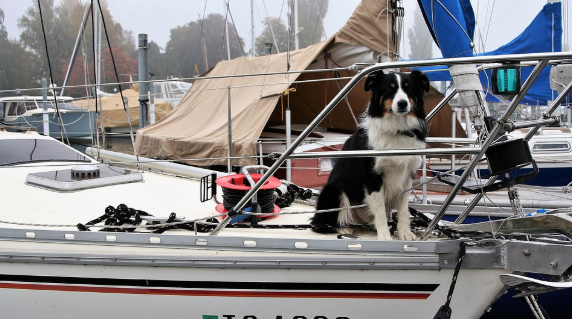 Chalk the Block in East Greenwich, RI!
Put your art skills to the test with the annual Chalk the Block chalk drawing contest at the Arts on Main Stroll on July 27th at 5 pm. This event is put on by Main Street Association and East Greenwich Chamber of Commerce and is open to all ages and skill levels. Drawers are invited to either draw as a team or join individually. What's more, drawings are entered in the People's Choice Award! Drawing will take place on Courthouse Lane and Peirce Street and prizes will be given to winners in a variety of categories!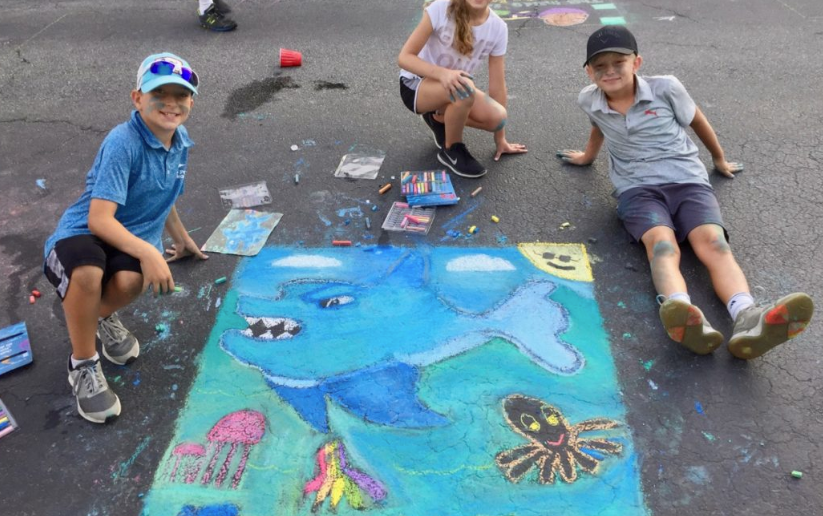 Photo Credit:
July Stroll, Chalk Fest, East Greenwich News
Indulge in Delicious Eats Along Main Street East Greenwich!
There are countless restaurants in East Greenwich RI ready to satisfy your hunger whether you're craving seafood or something more American like tavern and pub food. Several restaurants line the water like Nautika, Blu on the Water, and Finn's Harborside, all just walking distance from East Greenwich Marina. Marvel at the breathtaking views as you enjoy lunch or dinner on the waterfront deck at Blu. They offer various entrees for everyone's taste buds, from seafood to vegan options, so no one is left unsatisfied. Not to mention the relaxing live music they offer their customers as they dine. However, if you're looking for something a little more casual, make sure to check out Finn's Harborside for some fresh seafood in a relaxing atmosphere that overlooks the water. And if you're feeling an Italian and New American style restaurant, be sure to visit Nautika, known for their seafood and Italian inspired dishes in a modern ambiance. There is definitely no room for disappointment in East Greenwich, especially when it comes to food.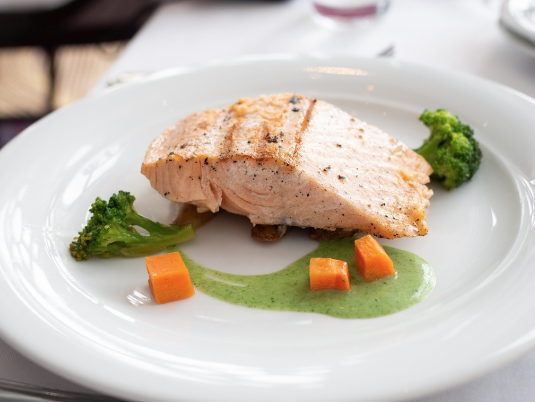 Enjoy Local Music in East Greenwich, RI!
Maybe you're looking to kick back and enjoy some live tunes? There's plenty of live local music in East Greenwich at local spots like The Trap Brew Pub and Grille, The Greenwich Odeum, Nautika and Blu on the Water, to name a few. The Trap supports local musicians, and hosts live music several nights of the week from Honky Tonk Tuesdays to DJ Dance Parties on Fridays! Check out their events schedule here. If you're looking for a real show, check out The Greenwich Odeum, East Greenwich's Main Street Theatre established in 1926. They host all sorts of fan-favorite performances like Dirty Dancing, Raiders of the Lost Ark, and several singers and songwriters. In addition, Blu on the Water and Nautika often have casual entertainment and live acoustic music as well.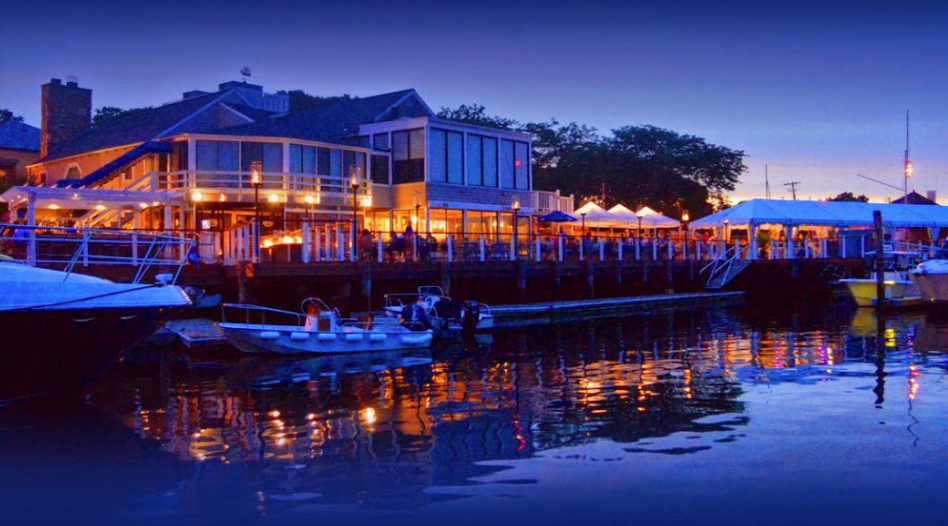 Photo Credit:
BLU On The Water
Catch an Outdoor Movie on Academy Field in East Greenwich!
If you're looking for a more relaxed evening how about a movie under the stars? Main Street Association presents a free outdoor movie event on Academy Field in East Greenwich at dusk! Bring a blanket and enjoy refreshments while you, your family and friends, or significant other, spend some quality time together. While the movie titles have not been decided just yet, below are a few of the movie dates and times:
July 20th – TBA – Rain Date July 21st at dusk
August 10th – TBA – Rain Date – August 11th at dusk
Make sure to check back on the
Main Street Association website for updated information as well as the movie titles for these dates.
Put Your Mind to the Test at the RI Riddle Room
Are you up for a challenge or a brain teaser? Be sure to check out the RI Riddle Room, equipped with several mystery escape rooms and games for the whole family. During these live 60 minute games, participants are given clues and secrets to unlock an exciting puzzle or mystery. Every minute counts so don't waste time! Come and experience this thrilling adventure for yourself!
Relax Dockside!
Maybe your idea of a vacation is kicking it back waterside and getting some Vitamin D. There are plenty of spots to do just that from Goddard Memorial State Park to docking your boat at a RI marina like East Greenwich Marina right in the heart of Greenwich Cove! Not to mention, we have several amenities available from our state-of-the-art mahogany docks to grilling areas to cook up some summer burgers and dogs. No matter what your idea of a fun filled summer might be, we are certain you will enjoy your stay at the best marina in RI with boat storage available seasonally.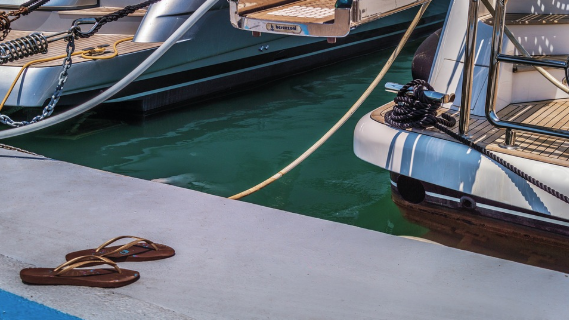 Dock Your Boat at East Greenwich Marina Right in Greenwich Cove!
Whatever you have on your bucket list for this summer, be sure to visit East Greenwich, Rhode Island. With all of the fun events and attractions highlighted above, East Greenwich has so much to offer visitors of any interest and age. We welcome all who are interested in visiting this scenic Rhode Island town this summer. Come explore the alluring scenery, ignite your taste buds with food of all kinds, or dock your boat with us at East Greenwich Marina! We have the best RI marina rates out of the many marinas in New England with over 85 slips available whether you want to spend a night, a week, or the entire summer season with us. Enjoy the beautiful scenery, delicious waterfront eats, and a vacation to remember for years to come when you dock your boat in East Greenwich, Rhode island. We are the best marina in Rhode Island, welcoming boaters from Massachusetts, Connecticut, New Hampshire, New Jersey, Texas, New York, Maine, and beyond!
Sources:
southcountyri.com, East Greenwich Chamber of Commerce, eastgreenwichri.com, Main Street Association