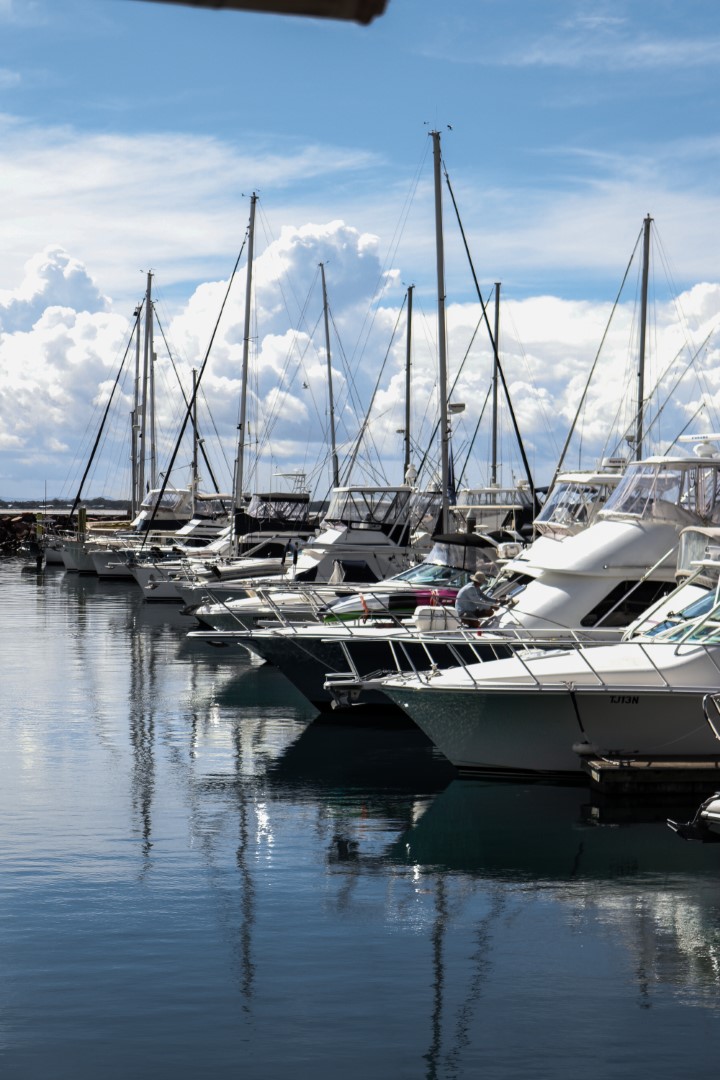 AT Ocean State Boat Basin

Ocean State Boat Basin is a Rhode Island marina recently established in 2022. Our marina is the ideal location to dock your boat during the Rhode Island boating season and store in-water during the winter months.
At Ocean State Boat Basin, we provide a well-maintained, year-round, haven for mariners.
Our amenities include free Wi-Fi, ice service, dock hands, and ample parking. For the boat's shore power requirements, we have 100amp, single 50amp, dual 50amp, single 30amp and dual 30amp services available.
When you dock with Ocean State Boat Basin, you'll feel right at home in the heart of Narragansett Bay! Our friendly team is here to provide boaters with all the valuable information about docking your boat and surrounding attractions, so you have the most positive boating experience possible. Rhode Island is a beautiful state to dock during the summer months. With hundreds of miles of coastlines and scenic views, you may need more than one summer to explore! There are also many things to do and see in the wonderful state of Rhode Island and we welcome visitors from all over the east coast including Massachusetts, Connecticut, New Hampshire, New Jersey, Texas, New York, Maine, and beyond!
We are home to the beautiful Pawtuxet Village, nearby to several popular restaurants like Basta Italian Restaurant, Rim Nahm Thai Cuisine, Bean and Buns Bakery & Café, and many more. The atmosphere is perfect, and the scenery is one of a kind. There is plenty to do in the area, so you are sure to be entertained for days to come.